FusionYellow 1 liter
FSYL-1L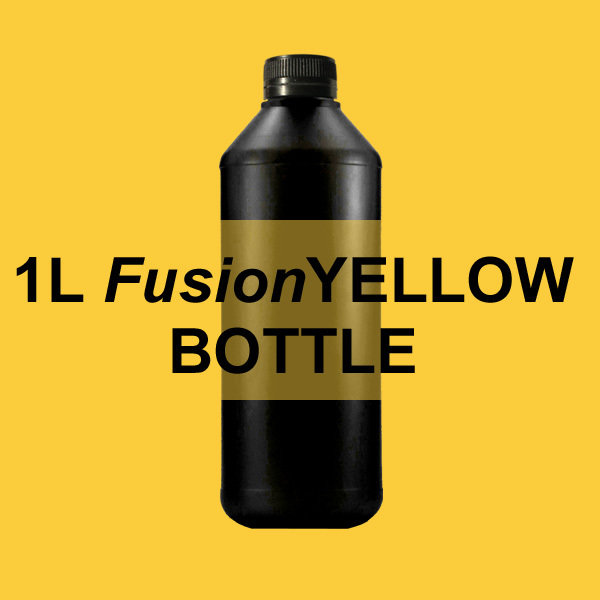 Suitable for:
High temperature material for: injection moulding inserts, vulcanised rubber moulding master patterns. IMPORTANT: compatible with UV (385nm) only
FusionYellow is a great material for higher temp applications:
High temperature material for: injection molding inserts, vulcanized rubber molding master patterns. This Photo Polymer is for use in Asiga additive manufacturing systems with the 385nm wavelength only.
Note: We do not sell material "packs". There is no trays included. Purchase trays in "Consumables" section of shop. By selling in this way, we save you money.
High Temp applications yellow material.
Code: FSYL-1L
Dimensions: 22.0 x 21.5 x 7.0 cm
PlasYELLOW is a high resolution photopolymer suitable for a wide range of applications.
.

Resins are non-returnable.

MECHANICAL PROPERTIES

Color

Dark Gray

Tensile Strength

51.1 Mpa

Elongation at Break

6.58 %

Elongation at Yield

8.40%

Flexural Strength

86.8 MPa

Flexural Modulus

1910 MPa

Hardness (Shore D)

82 Shore D

Viscosity

343 mPa s

Glass Transition Temperature

160oC 320oF

Izod Impact-Notched

4.97 kJ/m²

Density

1.181 g/cm³