Proto Glass (50g)
protoglass50g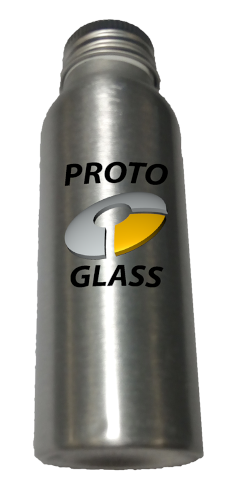 PROTO GLASS
HOW DOES PROTO GLASS WORK?

Oxygen Inhibition occurs when environmental oxygen reacts with free radicals released during during the process of UV curing. The reaction of Oxygen with free radicals creates stable peroxy radicals and prevents the free radicals from starting the crosslinking chain reaction that makes the resin a solid.
The results of Oxygen Inhibition are simply an incomplete cure. This can create a sticky or tacky surface and produce cosmetic or structural defects.
Proto Glass creates physical barrier in between your part and oxygen in the environment to prevent Oxygen Inhibition. Apply an even, thin layer of Proto Glass to your part with a brush and then cure for a smooth, consistent build.

Proto Glass is a revolutionary new product developed by JETT Labs.
2 Products in 1
Super Primer for BlueCast Resin
Leveling Material
---
SUPER PRIMER FOR BLUECAST
Apply a thin coating of Proto Glass to your build platform before building with BlueCast resin, and your parts are
Guaranteed to stick.
LEVELING MATERIAL

Proto Glass can also be used as a leveling material to create a completely smooth surface on a part. Apply a thin layer with a brush to your part to eliminate build lines and create a pristine surface finish. Proto Glass can be used in direct casting applications as well. After a build, dip the part in Proto Glass so that every surface of the part is submerged. Then, place part in a centrifuge to spin out any residual material. Do not touch the coated part before it is post-cured. Place the part in a UV curing chamber and cure with confidence.