ProtoCAST Direct Cast UV Resin 250 Sample Size
PC250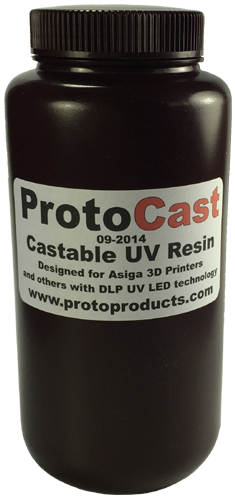 ProtoCAST Resin was developed by JETT Reasearch Lab for precision casting applications. It is fast, accurate, and best of all, generates reliable quality investment castings.
Jett research used both its knowledge of 3D printing with the 38 years of jewelry experience to develop this premium product. The resin offers an excellent balance of strength, build speed and resolution, and burns out beautifully leaving less ash or residue than its competitors.
Zero - Minimal thermal expansion during the heating phase.
Zero - Minimal Shrinkage from printing and post-curing until burnout.
pigment /dyed balance for thinner slicing and sharper details.
Designed for High Resolution Prints.
Resilient, fairly hard to break but has some give

Note: Resin must be mixed well.
Resins are non-returnable.