SuperCAST-V3 250ml Sample Size
SCV3-250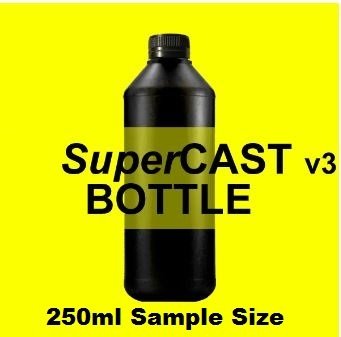 Suitable for:
Jewelry Casting
Dental Casting
SuperCAST is one of ASIGA's 3 top direct investment casting wax for precision casting applications such as jewelry & dental.
Offering excellent strength, build speed and resolution, SuperCAST is designed for direct-investment casting. Processing under a 12 hour burnout cycle, SuperCAST burns beautifully leaving no ash or residue.
Note: There is no tray included. Purchase trays in "Consumables" section of shop.
1x 250ml Bottle of SuperCAST Polymer

Code: SCV3-250
Dimensions: 22.0 x 21.5 x 7.0 cm
Resins are non-returnable.
BURNOUT GUIDE